ALCAT FOOD TOLERANCE TEST
The ALCAT Test identifies food sensitivities (trigger foods) which are the source of inflammation in the body. This inflammation can be responsible for numerous problems such as headaches, joint pain and intestinal polyps and many more.
LET FOOD BE THY MEDICINE…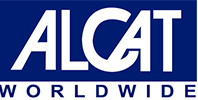 In addition, 98 percent of people in a Baylor Institute Study who eliminated these trigger foods lost weight and gained muscle tissue.  The test is a simple and fast blood test.  A registered nurse collects a blood sample which is sent to a lab in Florida for analysis of 357 items such as food, herbs & spices, food additives, chemicals, molds, and antibiotics.  A report of findings is compiled in approximately 1 week.
The ALCAT Test Testimonials
"Life and health altering testimonial – thanks to ALCAT Testing
My health has been totally turned around 180 degrees from the frustration I have gone through and maintained all my life. After having received my results from the ALCAT Premium Comprehensive Test, the alterations to my system are amazing to say the least; my sleep, health, mental and physical positions have corrected themselves and made my life easier. Here are a few of the changes that have occurred for me just by knowing what my system is intolerant or sensitive to and what my system is supported by:
Aches and stiffness in joints – I have more energy, agility, and stamina
Acid reflux – No more chronic coughing due to acid reflux
Irregularity/constipation – No more irregular stomach aches – no worries
Rashes and mild eczema – No more dry skin and weird rash outbreaks
Insomnia/sleepless nights – I can sleep straight through the night (7-8hrs)
Bloated stomach -Clothes fit better and less gas
Erratic rapid heartbeat -Feeling of calm and in control – no anxiety
Weight gain – I lost 14 lbs. in 2 months – I can eat without gaining
Food cravings – Once I've eaten I'm not hungry and foraging for more
Constantly hungry – No more fighting hunger pains or hunger nausea
Mental fogginess – Memory, quickness, and laughter are back
Dental and oral issues – My teeth are whiter and my mouth is cleaner
Mood swings/depression – I am now getting the nutrients and not the toxins
To sum it up, my blood tests came back the best they've ever been (my cholesterol levels and my risk ratio levels are excellent). People comment on how much healthier I look, I'm not fighting tiredness and constantly pushing myself through the day (I can stay up till 10 or 11:00 at night easily). And I'm very happy. Now I enjoy what foods support me – it's so simple, now I know what I can eat – no more trials and tribulations. All of this is immense freedom for me.
Thank you for taking the time to read my story, I hope it is supportive to you. I am so thankful to myself for not giving up on me and for going ahead and getting the ALCAT Test done.
Thank you Robert and Diana Anderson for providing the outlet service and supportive back-up knowledge.
Enjoying my health and wellbeing."
Mary – Kelowna, B.C.
CALL TODAY AND BOOK YOUR APPOINTMENT
(250) 860-9404